Our community we are a little different!
We are different here in the way we see things and we are telling YOU that whatever vehicle you have is enough to begin traveling and seeing some amazing places around Australia. Yes, we're saying you're 2WD commodore or all-wheel drive vehicle is good enough to begin exploring remote areas of Australia NOW, how do we know? Because we've done it and we have continued doing it for over 5 years.
Join All Terrain Action and truly understand what's needed to begin exploring, you tell us what you already have and we can show you where you can go without having to sell up your existing vehicle and purchase another, giving you a good understanding of when might be the right time to upgrade that is – once you catch the exploration and adventuring bug!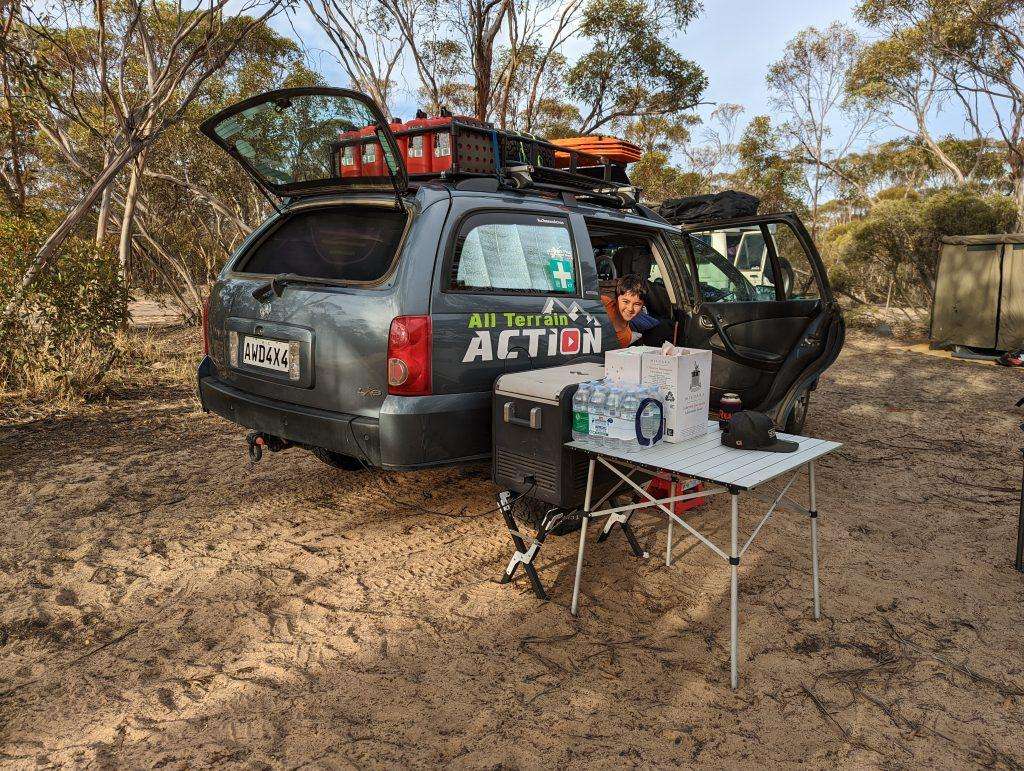 Chris Baker wanted to go camping with his mates but had no interest in a full sized four-wheel drive instead he decided to buy a soft roader all-wheel drive wagon and over time has converted his wagon as a light tourer and to his surprise it has become rather capable as an off road vehicle despite much of what others might think, for over five year now Chris has been surprising four-wheel drive goers all around Victoria and now his on a mission to create a pathway for those interested in adventuring with what they have already got and then educating people in slowly upgrading what they have to where they want to end up. Chris has found the progressive approach to one's need serves a more budget friendly approach and it also educate peoples on what they really need, not what everyone else tells them they need.
Chris is joined with his close friends Walter and William along with a family connection with Michelle and Martin who have been exploring Australia for the better part of their life in their 78 series Toyota Landcruiser. Chris includes his family in his adventures his Wife Sara and two children Wyatt and Caleb love going camping and adventuring and whilst there is the constant battle against technology Chris is trying to balance his kids into a more healthy active lifestyle away from the computer age in which Chris is very familiar with.
Our Mission
To remove the stigma that you need a four-wheel drive vehicle to explore.
To prove that you can start with anything you have including a 2WD vehicle and learning about your limits.
To provide a guidance on safety and recovery when adventuring so you can be prepared for the unexpected.
To create memories and adventure and connect my community with new people around Australia who are like-minded.
To remove the 1990's narrow vision of four-wheel drive owners in acceptance of this newly growing adventure style.
To develop All Terrain Action into a recognise trusted brand in Australia following all the above concepts.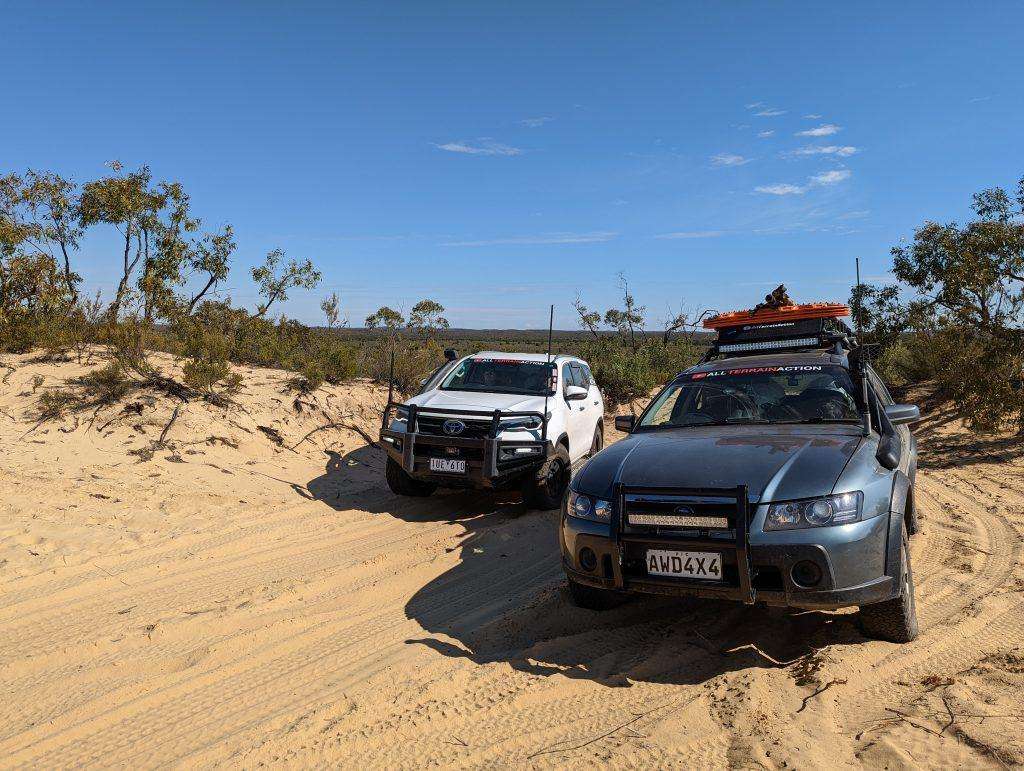 OUR PRODUCTION
Chris currently records, edits and produces all the content you see on this website and YouTube including posting to social media and organising of community meet up's thankfully Jordan who you might see from time to time joins Chris on his more shorter alternative style adventures and offers his free time to film so Chris can focus on what his good at.


Support Us
If you'd like to support us either purchase merchandise from our store or if you'd like to provide financial support ongoing on a monthly no commitment way consider becoming a Patreon here it takes only a few minutes and contribute a few dollars a month!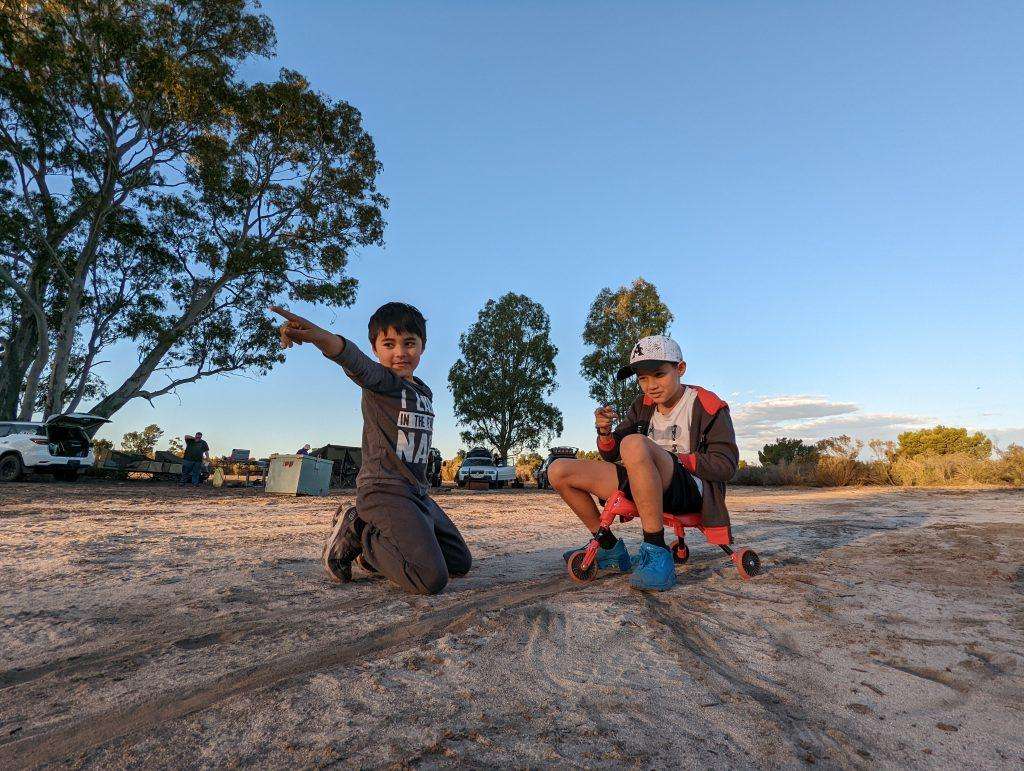 Contact Us
If would like to reach us for the purpose of contact with the team and not a business related matter you may do so by any social media contact methods (Instagram direct message, Facebook message or join our Facebook group and opening your question there) if your contact for the purpose of a business matter email [email protected] state your contact reason in the subject line ensuring a contact number is provided incase we need to call you back.