Here are what other members have to say about us
I joined ATA Patreon (pick the line), and have been out 3 more times with ATA. The one on one days are tailored to increasing your confidence and understanding you and your vehicles capabilities. The cost of my membership, when I think of the time Chris puts into planning and leading the trips, is bugger all to what I've gotten out of it. Each trip, Chris has pushed my boundaries slightly, without overwhelming me. I absolutely recommend joining ATA, if you are new to 4x4 and want gain knowledge or just want to attend a day trip. Everyone's help will grow this fantastic community.
Absolutely cracking day, loved every minute of it, perfect company, just the right amount of challenge & amazing weather, Chris gave me so much reassurance to have you there giving me direction when I wasn't sure which way to go, for my 2nd time out on the tracks in a VERY long time (nearly 30 years), the tracks we did today were brilliant, challenging but not overwhelming. If anyone's undecided about joining All Terrain Action's Patreon (get in on the ground level before it fills), do it, the support & community are what it's all about for me & we did it all today, river crossings, steep gradients & some absolutely amazing views, sorry if I'm rambling, but WOOO HOOOOO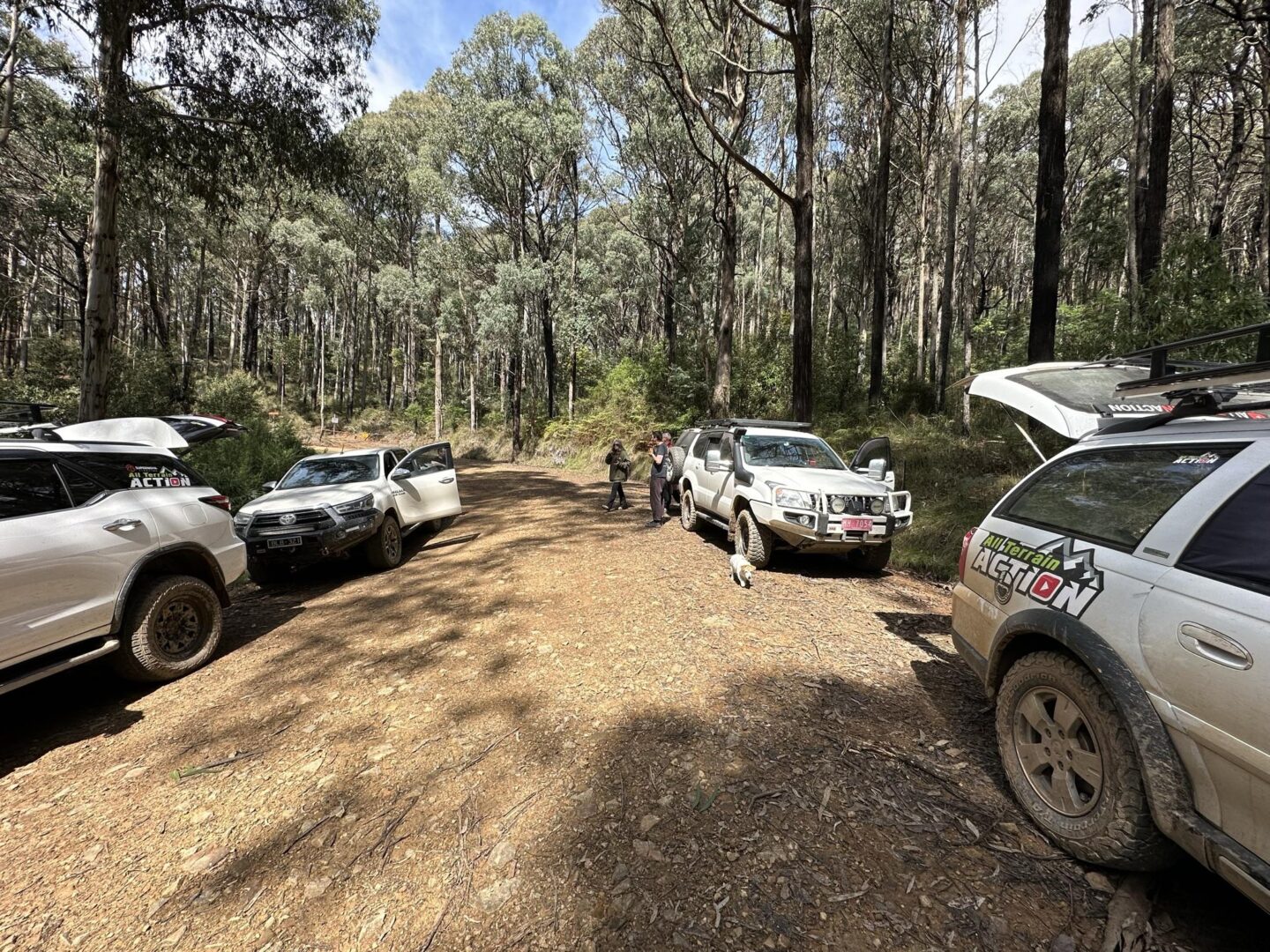 Conquering much of the high country in the Holden Adventra by 2021 Chris since has started to show how far you can take a standard (or very basicly modified) four-wheel drive to places and really show that it is not necessary to spend tens of thousands on mods that may not really benefit the owner, rather focus on what can be done now and what they could do in the future and understand how to better spend money on your adventuring. 
There is a lot of Victoria's High Country reachable in a stock 4WD with simply just good tires and some good four wheel driving skills, especially if your 4WD comes equipped with a brake lock differential system such as the new Toyota 4WD's.
Thanks to a diverse network of family and friends what was once Chris's own hobby is now branded as All Terrain Action. Don't forget we are normal people just like YOU anyone can do this you've just got to take that first step and begin discovering.