The Adventra standard fitment size of vehicle battery is the Century Ultra 68 MF and compatible similar models by other brands. Every Adventra we get we generally upgrade them to the Century Ultra 4WD NS70LX MF and it is a direct fitment with no modifications needed regardless if V6 or V8 variant.
Your standard Century Ultra 68 MF battery looks like this in the engine bay.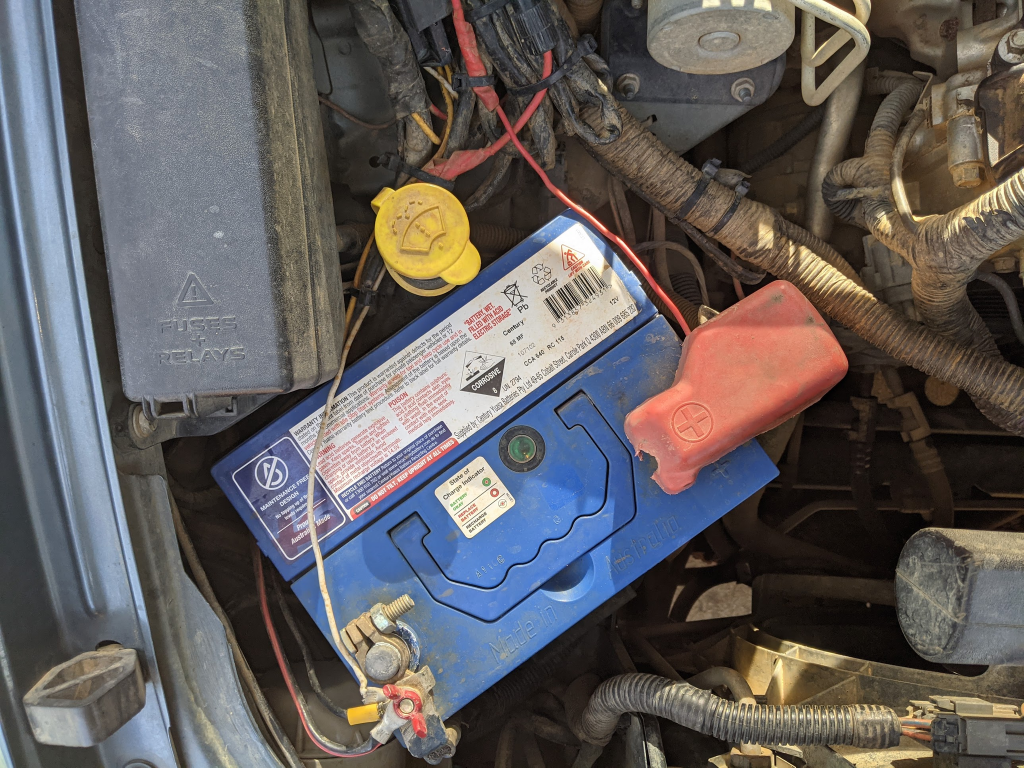 After you replace it with a Century Ultra 4WD NS70LX MF this is what it looks like, you can position it so most of the extra width sits left of the space and only very slightly goes wider on the inner side of the engine bay which has no impact to other moving parts or hoses.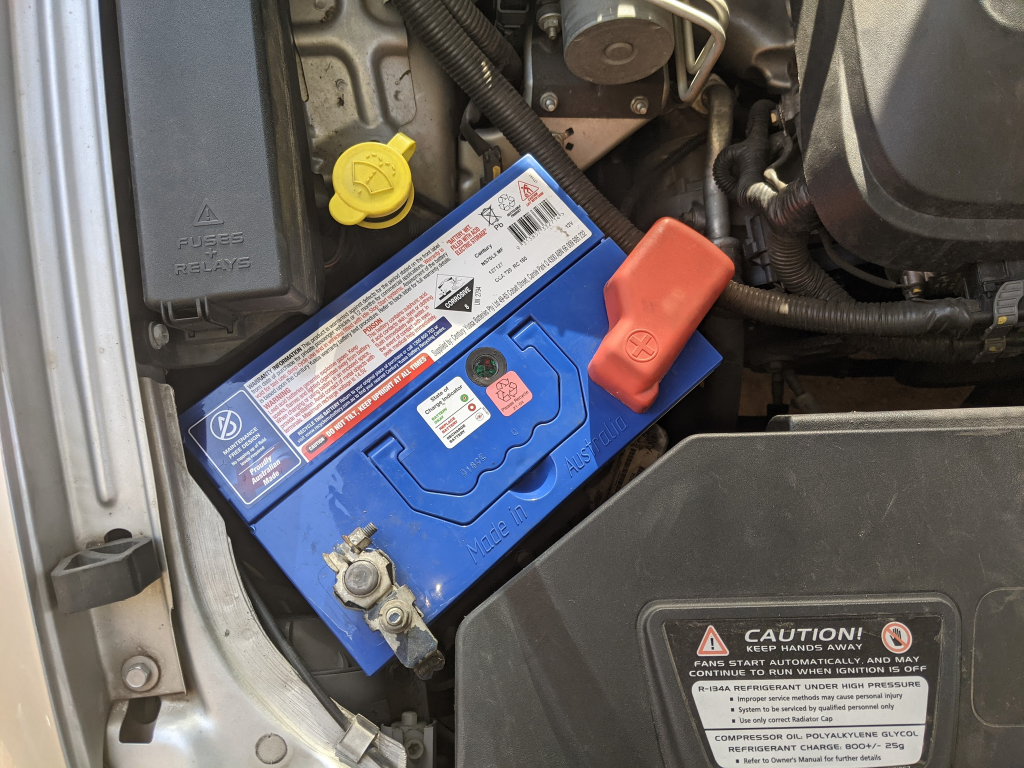 This mod we consider is a must have, it adds capacity and the extra price isn't all too much around $50 to the pocket both are maintenance free (which is what the MF stands for in the model). We have not yet seen any draw backs from alternator charging of battery life with this mod it seems the vehicles factory setup keeps up just fine.
The standard battery for us does manage to run a whole day and night (around 15hrs tested) to keep a 45L Dometic fridge running and still have no issues starting the Adventra the next day, so an upgraded battery probably would add to having a bigger fridge/freezer or if you need to draw more power overnight at camp without the need for a dual battery setup.