On our most recent trip to Lerderderg State Park we where trying to get to a few camp spots that we well know on Amblers Lane Track but it was closed due to damage from storms and we where forced to discover the new commercialised campground that replaced Obrien's Crossing some years ago.
It is situated east of Obrien's Crossing approx. 6.5km on Obrien's Rd or if turning off C318 Greendale-Trentham Rd onto Obrien's Rd from Trentham or Greendale its 12km driving on Obrien's Rd eastbound which takes around 15-20mins of driving.
You turn off Obrien's Rd onto Upper Chadwick Track which has been a grated and 2WD friendly track into the campground, you can take caravans and camper trailers down their easily even in the wet though possible I'd recommend a vehicle with AWD at least if wet not because of any ruts or anything like that but because traction could become not ideal if downpour of rain came.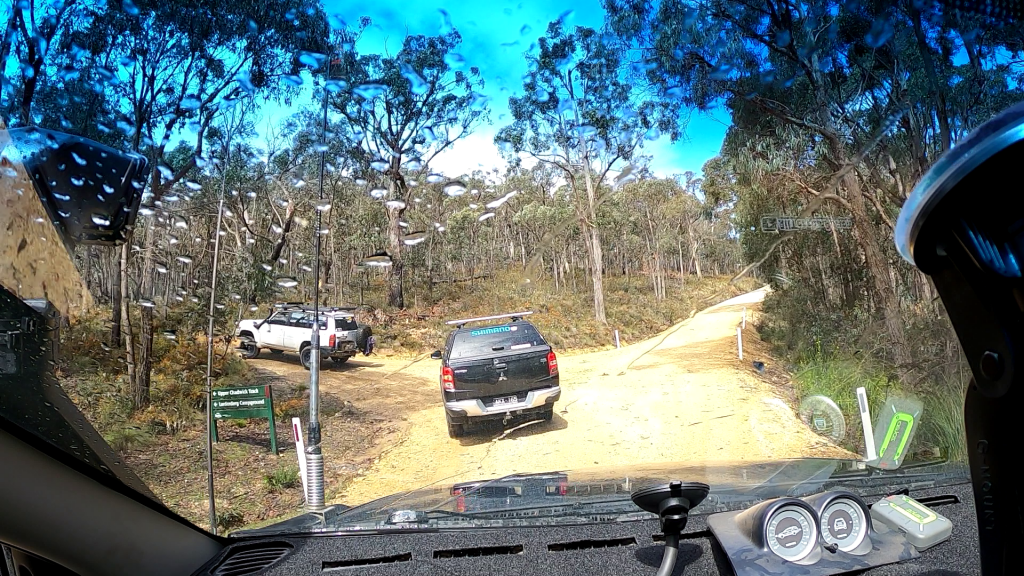 There are a few spaced out spots, at the top and many more down bottom with fires only permitted in the designated fireplaces but they come well equipped with a hotplate, way to hang things over the fire and are of a nice size.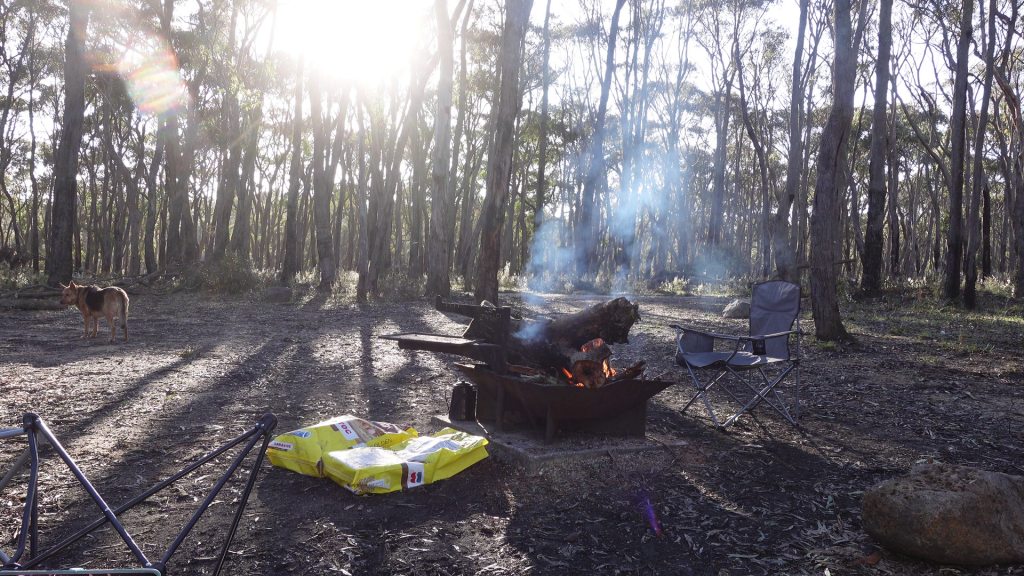 We fit quite a few vehicles in 1 area some areas are bigger/smaller than others so its really whatever you can make it, though camp grounds are slightly sloped in most area, not terrible but certainly not flat.
Here is a google map to help locate the campground from the first turn off the main road into Lerderderg State Park, very easy to find in the daylight and if taking your time a nice drive, approx 1.5hrs from Melbourne's heart via Western Freeway and Greendale Pub.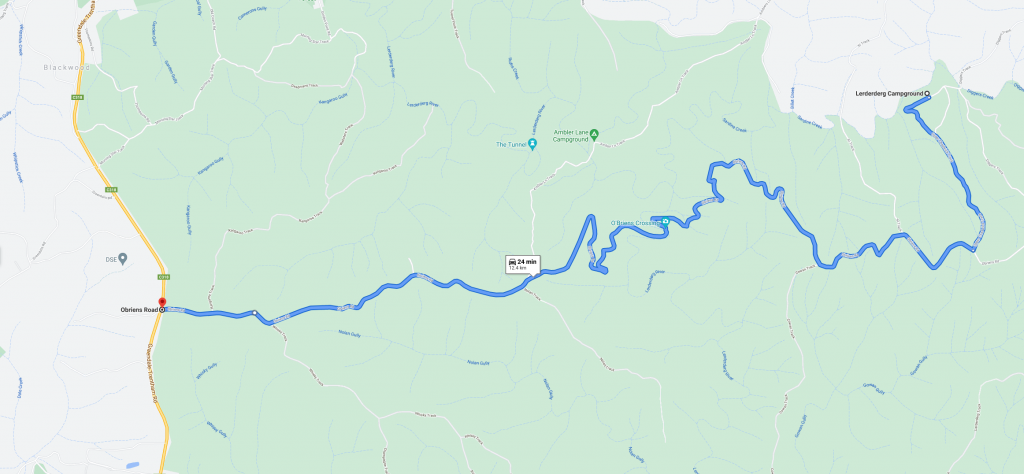 If you own a 4WD there are also a couple 4WD only tracks at the bottom of the campground, we did Diggers Track and there is another we didn't bother trying which takes you back to Obrien's Rd which we will have a look at next time.