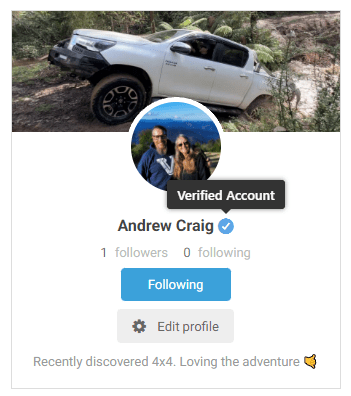 Profile verification status gives other members an indication that this person has participated in something related to All Terrain Action and to the best of the admin's knowledge presents as a real person in the community.
Any member who has attended an off-road day/weekend trip or community meetup with All Terrain Action can request to have their profile verified, we will review each verification request and approve them automatically unless we require more information in which we will contact you.
It's also possible to become verified by other means if you have other ties to the All Terrain Action Crew.
You can request to be verified from within your profile / account settings anytime.